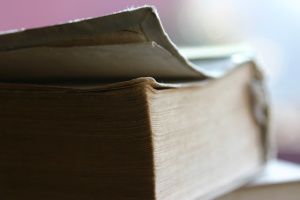 Today is going to be one of those days where I don't leave my apartment because I have too much going on here. I am also broke so staying home and not spending any money is another reason I'm not going anywhere. I would like to go out tonight with my friends Fred and Megan but they are going downtown and I don't have money for that. The kind of places they like to go to cost at least $10 just to get in the door. Anyways I'm not upset or anything about it so I'm not going to dwell on it. The main thing I want to do today is clean. I never got around to doing a fall cleaning so that is what I'm going to do. It will be a winter cleaning instead. I am going to be moving everything around to vacuum and dust and a bunch of other stuff that I don't normally do. It will probably take me about five hours from start to finish compared to the hour that it normally takes me.
I also want to see what I can do to help my budget out. I want to look at some of my bills to see if I can lower any of them. I'm going to compare car insurance quotes from different companies to see if I can save any there. I know that is something that is always changing so maybe I'll get lucky there. I am also going to bite the bullet and start clipping coupons for my groceries. My Mom does it so I'm going to ask for advice. I know she has a whole binder full of them and she really stays on top of it. It drives my Dad nuts but she does save a lot.
I am also going to be organizing all of my digital pictures today. I take a lot of them and they are in no kind of order on my computer. I want to make different folders and put them in there and also delete a bunch of them. I take way too many pictures and if I'm being honest here a lot of them don't turn out very well. I am trying to get better and have over the last year but I have a long ways to go. I think I am going to sign up for a class or something so I can learn more.